SAFETY HARBOR – The Brainquility Music Fest will be presented Saturday, April 21, 11 a.m. to 10 p.m., at Safety Harbor Waterfront Park, 110 Veterans Memorial Lane, Safety Harbor.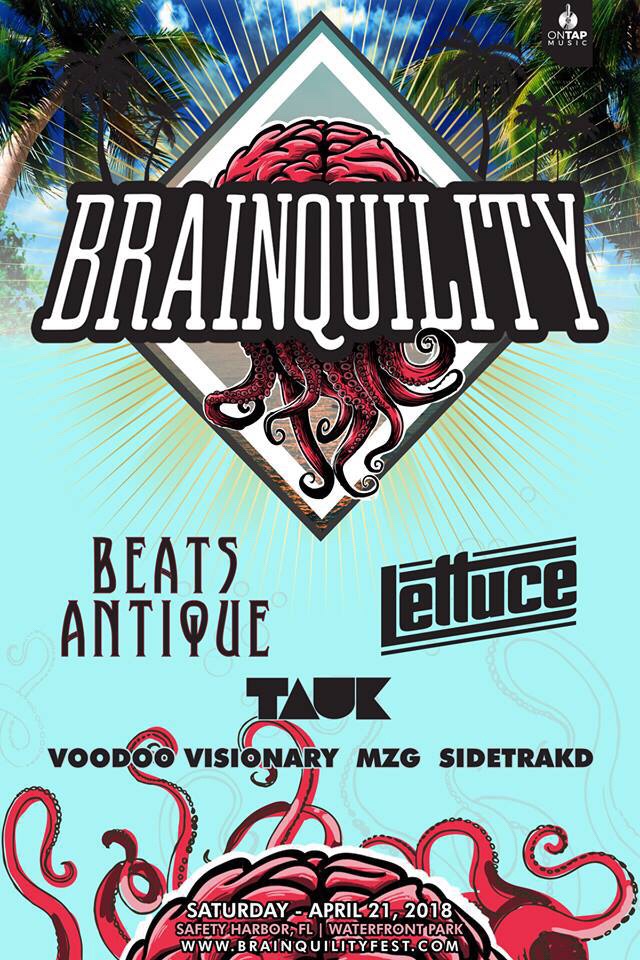 Beats Antique will headline the festival. Also performing will be Lettuce, Tauk, Voodoo Visionary, MZG and Side Trakd.
Tickets start at $55. Visit brainquilityfest.com.
According to event organizers, Brainquility is more than just a music festival.
A collection of artists and producers collaborated to bring together some of the very best of funk, jazz and global fusion, presenting big sounds and local artist vibes to Safety Harbor's Waterfront Park.
In addition to musicians, a number of other artists will be on hand. Participants will include Richard Withrow, whose medium of choice happens to be chainsaw on wood; David Walker of Zen Glass who will perform live demonstrations; and Colt Murray, who works metal via blowtorch. Attendees will have an opportunity to watch their performances as well as purchase one-of-a-kind merchandise.
Local food trucks will be on hand selling food and beverages.
Headliner Beats Antique is known for their… read more