A GIFT THAT WILL BE CHERISHED FOR GENERATIONS
Do you love the look of glass ornaments on a holiday tree? How about hanging in your kitchen window? Or are you obsessed with the reality tv show Blown Away? What if you could make your own custom glass ornament right in St. Petersburg just like the artists on television?
Zen Glass Studio teaches the basics in the one-on-one Blow-Your-Own Ornament Workshop held in our Hotshop.  In this one-hour experience, you, the guest artist, will choose your favorite colors for the surface of the piece you'll be creating. Then you are introduced to glassblowing with a demonstration of the ins and outs of what to do, what not to do. Then it's time for you to balance and maneuver the molten glass.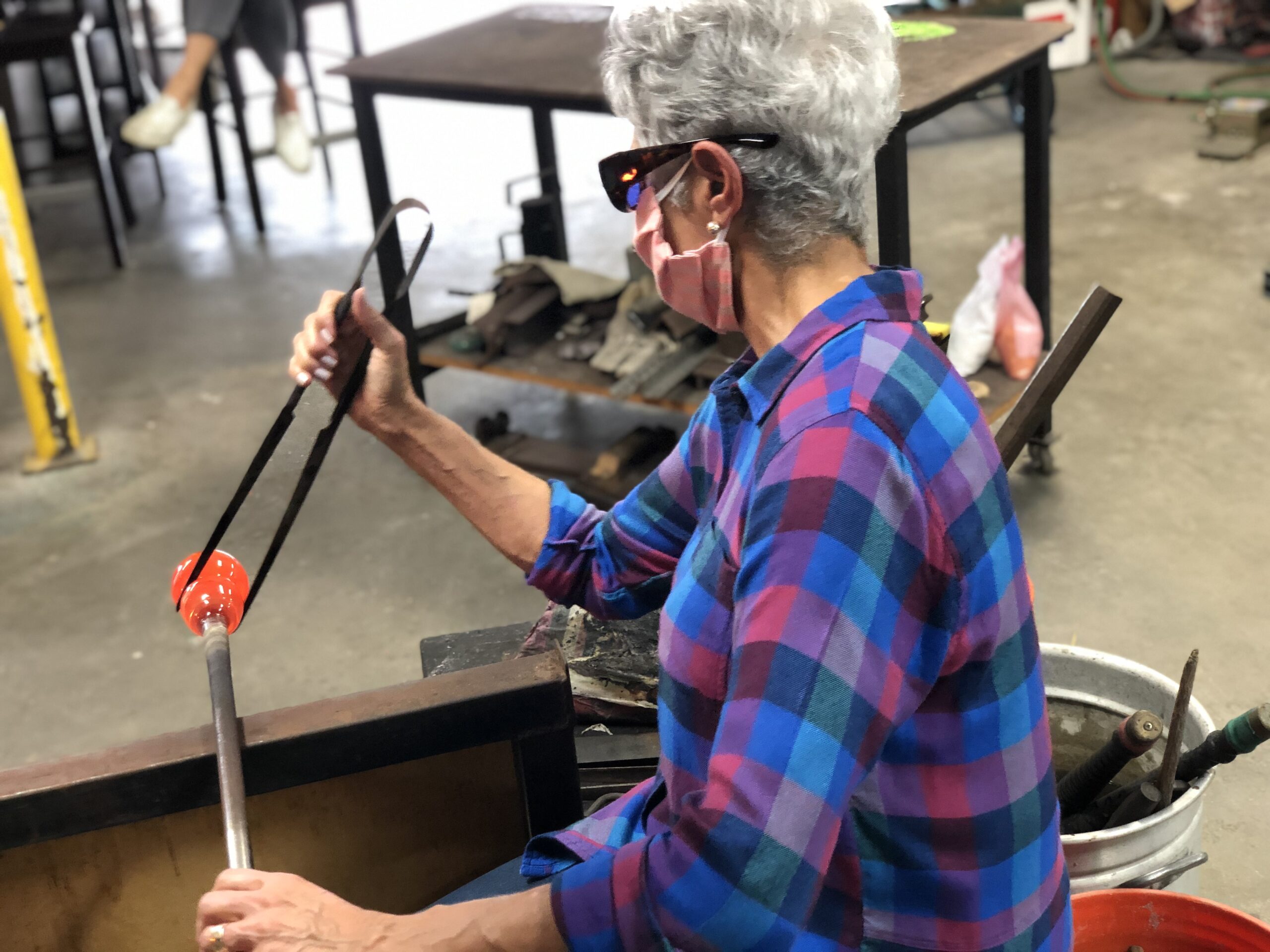 You will turn and roll the glass on the end of a steel blowpipe. Starting the bubble and expanding the inside of the ornament with your breath is a real treat! Your piece is finished when we break it off the "Punty"(steel blowpipe) and drop a molten bit on top for the loop.
Our dedicated and knowledgeable artist staff are there to help you complete your perfect piece and place it in the annealing kiln or annealer, where it must soak and cool down over the next 12-24 hours.
Your finished glass ornaments are ready for pick up the next day (excluding Mondays – we are closed)) and can also be shipped or picked up at a later date.
The Blow-Your-Own Glass Ornament Workshop is best for people aged 13 and up as it involves working with molten glass. If you are looking for something to do in St. Petersburg after you've visited The Pier and Chihuly Museum, come to Zen Glass Studio for a one-of-a-kind experience.
Zen Glass Studio has offered this great experience for over 15 years in the Tampa Bay area and have served 7 introduced upwards of 10,000 1st time glassblowers! Located in the Warehouse Arts District, Zen Glass Studio is central to all of St. Petersburg and the Tampa Bay area.
TESTIMONIALS
What people say about us