Host the Event of a lifetime at Zen Glass Studio:
Are you looking for a unique activity and venue for your next group event? Zen Glass Studio is the five-star experience you've been searching for. The Zen Glass team has years of experience hosting corporate team-building workshops, birthday parties, date nights and more.  We have a variety of single-visit workshops to thrill any group. Best of all, our party favors are works of art! The pieces you and your guests create will be accessories to an incredible memory you will have for years to come.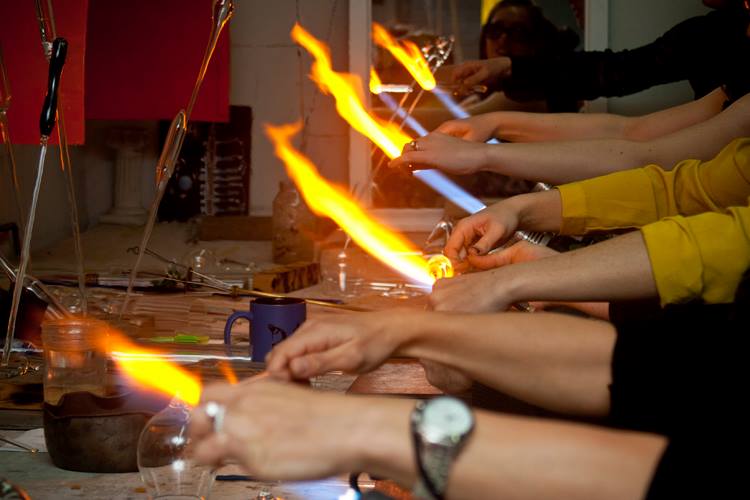 We offer a wide range of event package options from professional groups to intimate gatherings with family and friends. Host a fun unique experience with co-workers or celebrate birthdays, retirements and life-achievements in a special way.  Because a day spent with Zen Glass Studio is one you won't soon forget.   Whether you want a catered dinner party and workshop session with close friends; or an educational workshop for a large group we are here to help you host it. We have equipped our award-winning studio with everything you need to host any event, large or small.
Be the Host with the Most:
Choose from our many workshop options and party styles that will fit your needs, and wow your guests. We offer intimate, exclusive details for special occasion groups and date nights. Design your event to include catering, live artisan glassblowers, and live music to accompany an unforgettable night of fire and friends. While small gatherings are fun, groups of twenty or more are welcome too! We love when large groups visit the studio since this gives us an opportunity to share our love of glass art.  You might improve and build relationships with co-workers, or friends by working together. As a result, your memories are forged in the creation of something beautiful. Guests will bond over the unique experiences they have and pieces they walk away with. If you're hosting a corporate team-building activity, family reunion, birthday, retirement or holiday party, choose Zen Glass Studio because we always exceed expectations.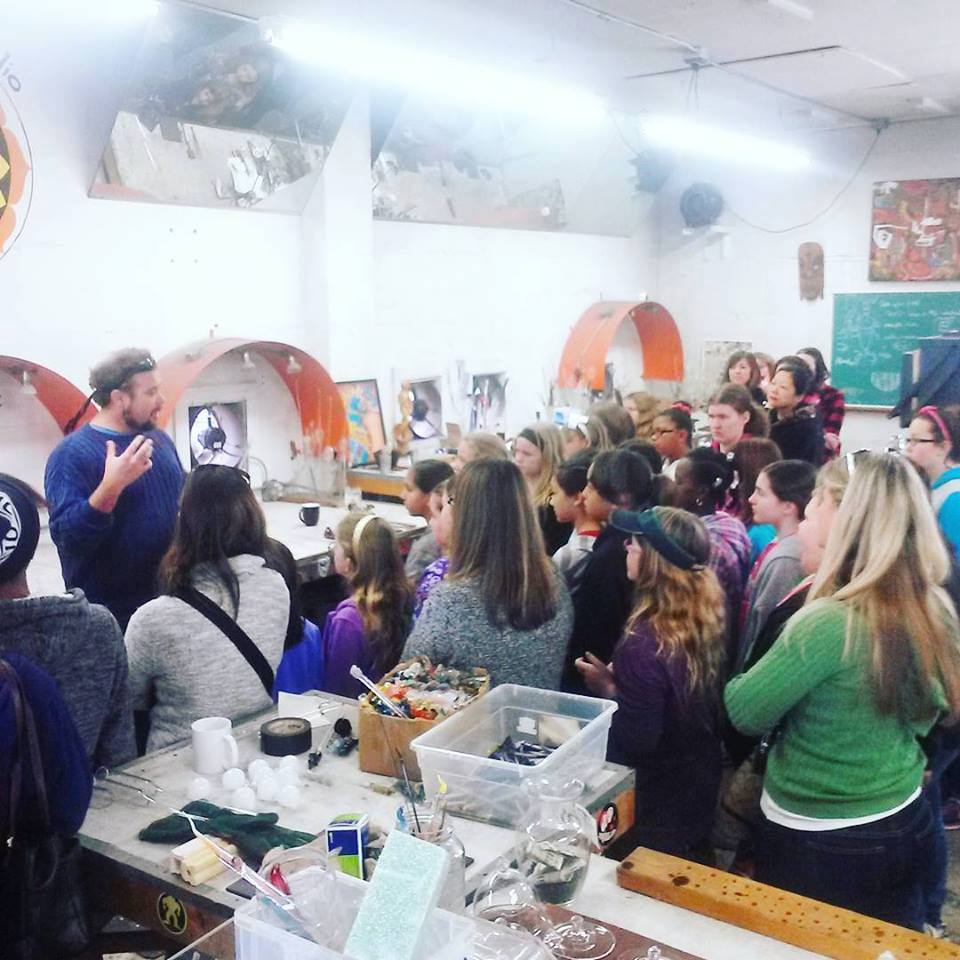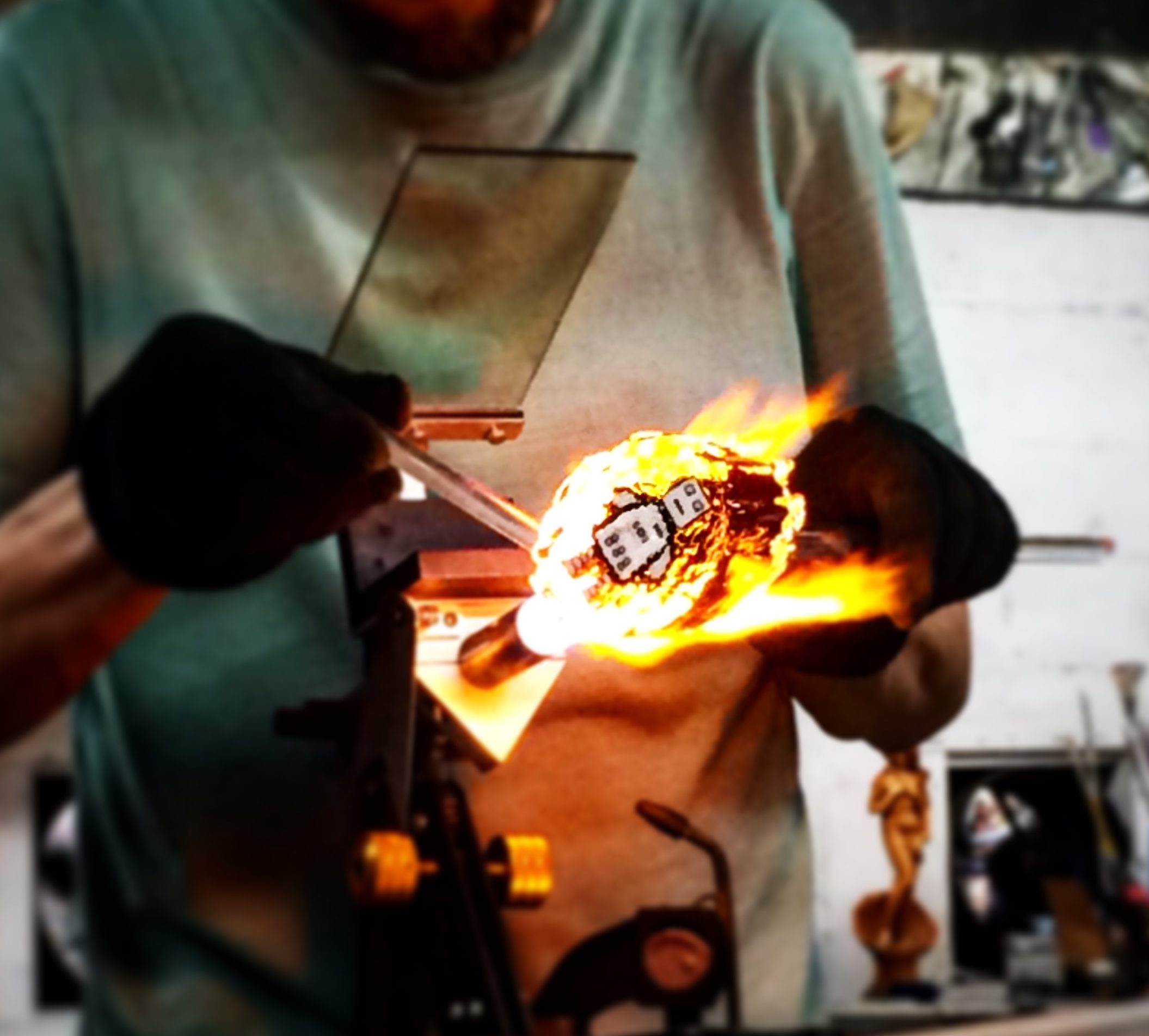 Since we know not everyone can make it to our venue, Zen Glass Master artists are available for traveling demonstrations at your next event.  Contact us today for rates and availability.
You can visit our Zen glass workshops Instagram page to see all the smiling new glassblowers and their creations.

Fill out the form below to reach our knowledgeable staff to get started on planning your next spectacular group event!